Come and meet the pack.
We don't bite!
Our Wolves
We're a diverse team of software engineers, mobile developers, designers and project managers, working in different packs that are custom selected for each project. We embrace variety, and we aim to provide a healthy and fun work environment that is cognitively challenging and stimulating.
Wolf DNA
We only recruit the top 1% most skilled and ambitious IT-talents. Our people are highly intelligent, flexible and dynamic. They like to generate results and help our clients with their challenges.
Pack Culture
We act as one pack. We take care of each other, learn from one another and listen to each other. Everybody is 'one of the wolves'. We have many different backgrounds, nationalities and personalities which makes us a strong and balanced team.
Currently we work with 20-25 developers in teams on varying projects. Here's a selection of some of the pack members. More faces will follow soon!
If any of the open roles below draw your attention, please get in touch with our recruiter Leanne. Even if there's nothing that seems suited to your experience, send us an open application; we're always looking for talent to join our pack.
LET US KNOW IF YOU'RE INTERESTED IN JOINING US!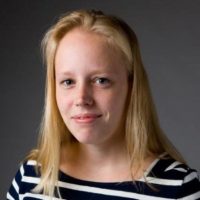 Leanne Scheepers
Take your time to look at our vacancies. Also, if you have questions, or if you are not sure which position fits best for you, you can always contact our Recruiter Leanne. You can write her a message and send it to join@wolfpackit.nl!